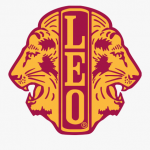 Leo clubs are a youth organization of Lions Clubs International. Leo clubs encourage youths to develop leadership qualities by participating in social service activities. 
Schools participate in this activity sponsoring and supported by the Lions Club. The students run Leos clubs with support by a faculty advisor with a Leo Advisor from the school and a Leo Advisor from the sponsoring Lions Club.
Students elect the Leos Club office bearers, President, Secretary and Treasurer, and run fundraising and service activities.
Currently, Camp Hill Carindale Lions Club sponsor the following Leos Clubs
Moreton Bay College
Moreton Bay Boys college
Brisbane Bayside State College