Eye Glasses Recycling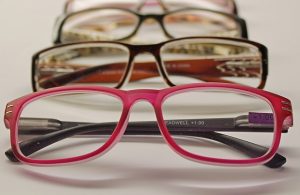 The Brisbane Camp Hill Carindale Lions club collects used eye glasses (spectacles) so that they can be recycled and provided to someone in need, both locally and abroad.
Contact Us to become a drop-off location or to arrange collection of larger quantities.
What happens with recycled glasses?
The charity currently collects close to 600,000 pair a year of used spectacles, sunglasses, new frames, used lens, (used) contact lens and a variety of medical support equipment. The program cleans, grades and labels 450,000 pair annually of used spectacles and sunglasses at our three centres in Queensland. The labelled end product is packed in boxes of 200 pair, half of one prescription and 100 of the next higher prescription, under quality control rules.
Over the 26 years that the Australian program has operated, the programme,has delivered over 7 million pair of refurbished quality spectacles to men, women and children in need and without the financial capacity to purchase even the cheapest pair, to countries all around the world.
Drop Off Locations: 
You may drop off your used eyeglasses at the following locations:
Councillor Adrian Schrinner Office – 14 Millennium Boulevard, Carindale QLD 4152.
BUPA Optical – Shop 2217, Westfield Shopping Centre, 1151 Creek Road, Carindale QLD 4152 
Carina Senior Citizen's Centre – 1 Edmond St, Carina QLD 4152.
Lens Pro Carindale – Shop 1117, Westfield Shopping Centre, 1151 Creek Road Carindale QLD 4152.
OPSM Cannon Hill Shops – Shop 29, Kmart Plaza, Wynnum Rd, Cannon Hill QLD 4170.